ICRA Label Your Website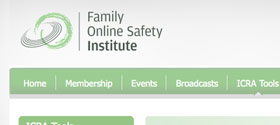 Why is it important to self-label your web site?
It is your responsibility as webmaster and internet citizen to properly ICRA self-label your website. Labeling your website is a simple process and must be done in order for child protection software to perform effectively. By taking this step, you are helping to self-regulate the internet and avoid unnecessary government intervention.
Now, take a moment to create your label by CLICKING HERE
(You will be redirected to te ICRA.org site.)
Promote a Safer Internet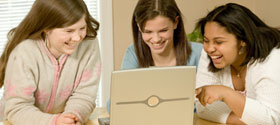 How can you help promote parental control tools?
Promoting the use of free parental filtering software on your website is an easy way to help parents control the forms of content their children are exposed to at home. By promoting parental controls you are helping provide a better, more enjoyable internet experience for everyone.
Link to Parental Control Bar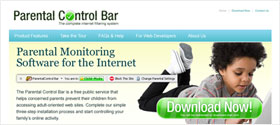 Why should I link to Parental Control Bar?
Thank you for your interest in placing a link to our free parental controls from your web site. The HTML code provided below generates a hyperlink button that will send your visitors directly to the free download page of the ParentalControl Bar.
This is how your button will look on your site:

To get started simply copy and paste the code below into the appropriate area of your site: